Where to Find Us:
The Marple Newtown Recreation office is located inside the Robert C. Gauntlett Community Center but has relocated to a space adjacent to the gymnasium. Please access the office from the West Chester Pike side of the building via the side drive entrance (if facing building, side drive is to the right). Parking is available in the West Chester Pike lot. Office hours are Monday through Friday from 8:30am to 4:30pm.
Field Permits:
Local team and league use of public fields (both Marple & Newtown) for baseball, softball, soccer, and other sports, as well as local public use for community events is available on a "PERMIT BASIS ONLY." Applications for said permits are available online online on our "Resources" page or at the recreation office in the Gauntlett Community Center. There are a limited number of fields and facilities so all interested parties are advised to apply early. Contact the recreation office (610-353-2326) for complete details.
Community Center Use:
Please contact the Recreation Office at 610-353-2326 daily between 9:00am and 3:00pm for information on organizational meeting rooms, exhibition space and gym usage.
Youth Recreation Center:
The Marple Newtown Youth Recreation Center (YRC), a program of the Marple Newtown Joint Recreation Commission aided by the Friends of the YRC , will RE-OPEN Friday, October 5, 2018! The Center, designed for students in grades six through twelve, is where young people can meet and socialize in a safe and supervised environment. Located at the Robert C. Gauntlett Community Center in Newtown Square, the YRC is open selected Friday evenings between 7:00 and 10:00. All students, regardless of residency, are welcome. Programs and activities include a weekly DJ, dancing, sports and games, and much more! Please call the recreation office (610-353-2326) for registration information and complete details.
ONLINE REGISTRATION:
Marple Newtown Recreation has partnered with "Your Active World LLC" to offer On-Line Registration. This secure and convenient service will allow individuals to register for their favorite programs from the comfort of their own computer by visiting https://marpletwp.youractiveworld.com/. Past program participants may receive email reminders notifying them the service is now available.
Discount Movie Tickets: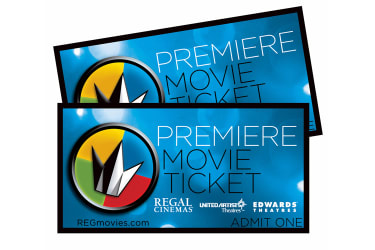 Need a great gift idea? Marple Newtown Recreation is now selling discount movie tickets. They are valid at all Regal, Edwards, and United Artist Theaters nationwide. These tickets do not carry an expiration date and can be purchased (cash/check only) in the recreation office of the Gauntlett Community Center. The office is open Monday through Friday from 8:30am to 4:30pm. Once purchased, tickets are non-refundable. Call 610-353-2326 for complete details.
Don't Wait to Register
Nothing cancels a program quicker than waiting until the last minute to register. If there are not enough registrations by a certain date, the program you want could be cancelled - so please register early. You could make the difference whether or not a program happens!
REGISTER TODAY - DON'T DELAY!
Instructors Wanted!
Marple Newtown Recreation is always in search of good people with special talents and skills. If you have a special talent and would like to share that knowledge by instructing a class or just want to pass along a great program idea, please call us at 610-353-2326.
MN Recreation Bus:
The Marple Newtown Recreation bus is now available for evening and weekend group excursions. Please contact the recreation office for additional information.
To advertise in our brochure call 610-353-2326 for rates and information.
<![if !vml]>
<![endif]>